deLuge Journal 2.1 out!
We are now accepting submissions for upcoming issues!
We look for creative works, poems, fiction, creative non-fiction,
songs and artworks for our next issue of deLuge Journal.
---
Introducing Flash Flood
Cornelius Rosewater and Ernest McLeod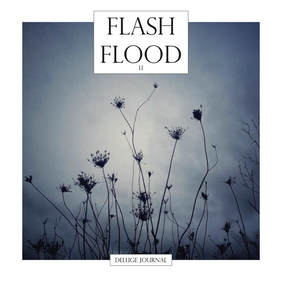 ​The Editors at deLuge Journal are excited to announce
Flash Flood
– a new flash journal inspired by deLuge Journal.

For every Flash Flood issue, we will highlight a writer or two and a visual artist, each having space for us to be flash flooded with their voice, their eye, their hearts, their blood.

For us, it offers the opportunity to discover and highlight a writer and an artist together, playing with the intersection of word and image. And it offers the opportunity to have them be singular, away from the downpour that is deLuge.

We all need a little flooding now and then. Flash Flood will be published unpredictably, as is the nature of flash floods.
Flash Flood is available print and in digital versions.
---
Join our mailing list to receive notification of issue releases, submission
opportunities and more.

---
---
| | |
| --- | --- |
| | deLuge History: First published in association with The Center for Archetypal Dreamwork we are pleased to have reemerged as an independent journal and are in the process of becoming a press. |