Click on cover for the readable PDF of deLuge Journal
The night is slipping through all the cracks in you. You can't see anything but you spent




centuries seeing nothing at all.

We are thrilled to announce the launch of our latest issue of deLuge - a Literary and Arts Journal. This issue, as always, is a beautiful weave of image, poetry, prose and the unexpected.

Thank you to all of our amazing contributers - both those who are publishing for the first time and those with a long list of publications. We love having you be a part of our journal.

And, thank you to our readers for spending time in the dream-soaked landscape of deLuge.

Your Editors - Sue Scavo and Karla Van Vliet
---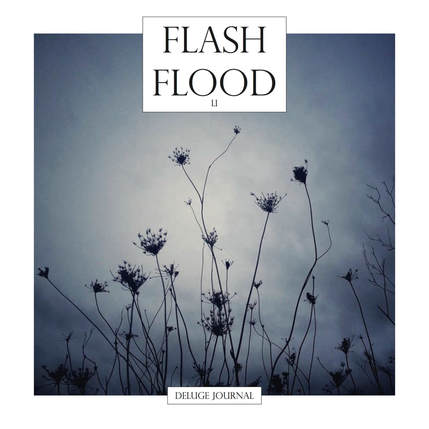 ​The Editors at deLuge Journal are excited to announce
Flash Flood
– a new flash journal inspired by deLuge Journal.

For every Flash Flood issue, we will highlight a writer or two and a visual artist, each having space for us to be flash flooded with their voice, their eye, their hearts, their blood.

For us, it offers the opportunity to discover and highlight a writer and an artist together, playing with the intersection of word and image. And it offers the opportunity to have them be singular, away from the downpour that is deLuge.

We all need a little flooding now and then. Flash Flood will be published unpredictably, as is the nature of flash floods.
Flash Flood is available print and in digital versions.